Bourges and Vierzon branches
Bourges is the historical branch of the TESSIOT Group: the company was created here in 1868 and you can find us at 3, enclos des Bénédictins, on the site of the former Saint Sulpice Abbey, close to the town centre.
The Bourges branch, initially specialized in domestic removals and storage, quickly diversified by expanding to international moves, then to administrative and industrial removal. These are now offered by all the branches of the Group.
Our offices are open from Monday to Friday, from 8:30am to 12:30pm and 2pm till 6pm and on Saturday from 10am till 12pm.
A town of art and heritage: Bourges is proud of landmarks such as the Jacques Coeur palace or the Saint Etienne Cathedral – a UNESCO world heritage site – and of its old streets and traditional timbered houses.
A green town: Bourges is one of the greenest cities of France, with 135 hectares of marshland in the town.
A town of culture: Bourges is very attached to its Cultural Centre as it was the first one created in France, and is proud of its festival "Le Printemps de Bourges", founded in 1977.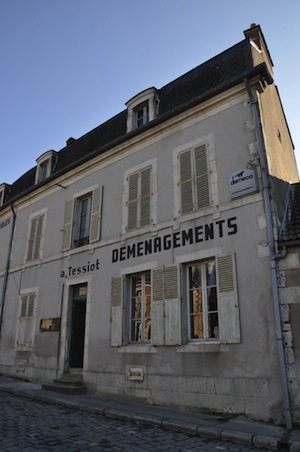 Contact details
A. TESSIOT Bourges
3, enclos des Bénédictins
18000 BOURGES
Tél : +33 (0) 2 48 23 01 10
Fax : +33 (0) 2 48 70 26 95
Mail : demenagements@a-tessiot.com
A. TESSIOT Vierzon
Tél : +33 (0) 2 48 71 36 53